Most of us want to survive the uncertainty ahead, and without a doubt, survival books are most easy methods to learn and prepare for harsh conditions, and to emerge victorious over whatever life throws our way.
Top 3 Best Survival books :
These are best amazon selling books about Survival. You should take a look these book before going out for champing or in danger. These books will guide you how to save a life in hard and dangerous conditions of weather.
Best Value
SAS Survival Handbook : The Ultimate Guide
A classic outdoor manual. ... Written by John Wiseman
Best of the best
Bushcraft 101- A Field Guide
The ultimate resource for experiencing the backcountry! ... Written by Dave Canterbury
Also Consider
Survival Hacks: Over 200 Ways
Would you be prepared if you needed to survive in the wilderness? ... Written by Creek Stewart

This big the question - what is there to survival? Worst scenario - the Yellowstone caldera eruption! Still bad but not quite so awful - economic depression, fire, floods, earthquakes, you name it.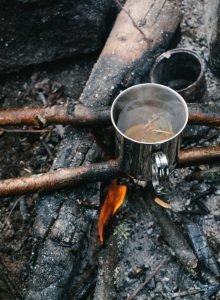 Almost every year people lose everything to tornadoes and hurricanes. And they think California is bad because we have an occasional earthquake out here!
The fact is, terrible things happen and we want to be prepared. These survival books will give you the low-down on survival tactics that can serve to keep you and your loved ones alive.
At the end of the top ten list, you'll find two bonus book which is free at the end of this article.
This is a newly updated survival manual for campers, outdoor adventurers, and anyone who needs to learn survival skills. You will learn different of the methods about what to eat and how to prepare it – and what to avoid.
5. SAS Survival Handbook
Survival for any climate in any situation.