Fishing Boat Buying Guide for New Anglers
There are many kinds of fishing boats on the market these days. The sheer number of varieties can be overwhelming! So how do you find a good boat for where you live, the fish you like to catch, and your budget? If you devise a good plan before you start shopping for fishing boats, the experience will be much more pleasant and less stressful. Just like with a car or truck, the last thing you want to do is a fishing boat on a whim.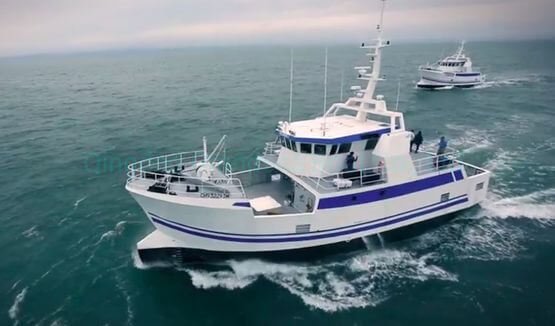 A good plan for choosing fishing boats
If you intend to use fishing boats only for angling, there are many options, including models by famous makers like INTEX, Sun Dolphin, Cobra, and Stratos. If you're looking for boats that will be used for both fishing and pleasure cruising, consider a pontoon.
Before you shop for fishing boats, consider how many people are likely to be out with you while you fish. Be sure to pick a boat that will have enough space for them all. Pontoons make good choices for those with large parties going out regularly.
Decide on a price range, so you can quickly pick any fishing boats that are within your maximum budget. Remember that a boat will quickly lose value, much like a new car.
Finally, with fishing boats, factor in the extreme weather where salt, ice, and heavy waves can all deteriorate a boat and motor very quickly. You'll want to choose from the boats that can withstand the abuse.
Choosing the right boat for you and your family
One doesn't fit for all: When selecting a boat, you need to know, first, that no one boat will do everything. Boats that are exhilarating to sail on weekends aren't the greats boats for sailing across the ocean. Don't expect o get fast speed and a high load carrying capacity in the same boat. You can buy a boat to fish, race then sail and cruise around as you can only do one of them with particular type boats.
Determine where you will use it? This is pretty much a no brainier but first you need to figure out what you want to do with your boat. Obviously, the primary purpose will be fishing but what kind of fishing. The logical way to find the correct boat for you is determining how you plan to use the boat most of the time. Think about why you want it what you are going to do with the boat and how you will use it. Obviously, if you are only going to be trolling you need a different setup than if you are going always to be anchoring and sitting.
The size of the Boat:Fishing boats can range from only 10 feet to 36 feet long. A fishing boat usually has room for at least two people, but the actual number is determined by the size of the boat.
Type of Fishing:You will need to select a boat type based on what kind of fishing will be done. A flat or bay boat is suitable for using during inshore saltwater fishing. A cuddy cabin or center console fishing boat is used if the fisherman will take part in offshore saltwater fishing. Bass fishers use boats that lay close to the water. Freshwater fishing is very versatile and almost any kind of fishing boat is appropriate for this lake fishing. Amenities are a rarity on most fishing boats unless one counts rod and equipment storage.
Price: The price of a new fishing boat starts at several hundreds of dollars for a small used boat, and extends upward into the six-figure range. For the most accurate quote, contact a dealer and tell them the desired type of fishing and vessel to be purchased. Most folks can't purchase the boat of their dreams outright. A lot of dealers offer financing and there are loans available from many financial institutions. A loan calculator can help you figure out what type of loan you might be eligible for, as well as give you a better idea on a monthly payment.
The beauty of the Boat: Beauty of the boat is the first thing some buyers look for. Beauty is important for sail boats as you'll spend a lot of time sailing around with many people looking at your boat. When you have that many individual looking at your vessel you want to make sure it looks the absolute best it can.
Speed: f you aren't going to cruise but would rather race than speed is what you want the most. People who like sailing can't be happy until their boats are going very fast. The best boat for speed freaks is the ones that slice through the water.
Hold: Having a hold is a great thing if you plan on cruising on the ocean or staying overnight in your boat. It's a design that's meant for rougher waters, riding the waves and does make the fisherman more comfortable.
Warranty: When you buy a boat you should get a warranty. Most dealers selling new boats offer a warranty, and you should look it over carefully as not all are the same. Besides, getting your boat from a dealer is always a good idea. Most dealers will give you some level of repair if a boat is found to have defects.
Are You a Tournament Fisherman?If you want to be a tournament fisherman, which can be quite exciting even in small local tournaments, you should consider a boat with a motor no less than 150 HP and probably shorter than 19 feet. For those of you who plan to fish in deeper water regularly, you might find that a 200 HP motor and a boat at least 20 feet long or more will be ideal.
If you don't plan on doing any tournament fishing but instead want to go after fish like bass, walleyes or crappies you'll want a smaller boat. Perhaps in the 17-18 foot range with a minimum of 115 HP for the motor. With that boat, you can enjoy it on lakes or rivers.
On the other hand, fishermen want to look at Trackers, Aluminum and Fiberglass Fishing Boats and other boats that are expressly designed for fishing. Because fishing is a popular activity for which you will find tons of boats and packages to choose from.
Selecting the right boat, when you get down to it is up to you and what you plan to do with it. Weigh all the options you have, take your time and you'll be in the right watercraft before you know it.
What to do after your boat purchase
You'll be very excited and proud when you pick up your first new boat. You'll want to celebrate with your friends and family. Don't rush out and put it in the water right after the purchase as you need to take care of some legality first.
Taking a safety course first is a very good idea particularly if you are new to boating. There is a lot for you to know about boats and how they start, stop, turn and the times it takes to make these maneuvers. Being on the water is a lot of fun but always remember safety first.
A lot of states require you to register your boat, perhaps even title it and most likely the trailer also. You may also have to pay sales tax and put on any up to date stickers that show proof of registration. Make sure you get the right insurance for your boat because it will protect you when you do have your boat out on the water.
For your first trip out on the water take and experienced person along with you. They can show you the easiest ways to launch and recover your boat plus they can show you how to ma never in tight places. Practice in different currents and wind conditions so you can get comfortable running your boat. After you get comfortable and confident in your ability, take your family out for some fun.
Having a boat can be a ton of fun, and you will find many new things to do and to see. Boating will also give you plenty of freedom particularly for those who are completely new to boating. You and your family will have a lot of fun on your new boat so be sure to give it a chance, have a good time and be safe.