5 BEST DEER HUNTING RIFLE of 2022
Deer live in all kinds of dynamic environments all over the world. In our reviews, we will typically be looking at the various types of North American deer species.
From whitetail, blacktail to mule deer – these rifles will do their best to take them down. Deer can seem majestic and unattainable at times, but whether you are on private or public land there are all kinds of hunts that you can go on.
Our preferred method of hunt is the spot and stalk method opposed to tree or stand hunting. This is simply because we love hiking through the backcountry. That never scares us away from choosing a heavier rifle to lug along with us although weight is a nice thing to reduce when backpacking on your hunt.
Regardless, we review the best deer hunting rifles for all situations no matter what your style of deer hunting. We are all after that tasty venison and with a little bit of gear – we can all get some.
Don't know which deer to take? We will be adding a deer guide section of the site relatively soon, but you can count on deer with thicker antlers and bigger bodies will have more resistance to pathogens and a safer bet to feed your family.
Some of the top spots for deer hunting are in Michigan, Nebraska, Wyoming and many more! There is no shortage of great states with great fish and game departments and private citizens that keep hunting alive.
Whitetail, Blacktail, Mule and all the rest – may this hunting season have the largest harvest with the biggest antlers for your collection and the best tasting meat for your family, because nothin' beats the taste and nutritional value of wild game.
All of this is why we have put together this list of the best deer hunting rifle reviews on the web. We are always looking for new guns to review whether they are brand spankin new or old classics that we just haven't gotten around to yet.
So with that said, drop us a line if you would like to see something specific by filling out the contact form here.
REMINGTON SENDERO SF II BEANFIELD DEER HUNTING RIFLE REVIEW

Time to kick off the Remington Sendero SF II Review! This hunting rifle has a super bright, clear scope of sufficient magnification to provide pinpoint long-range accuracy. I needed something with a perfect reticle for long range action. In addition to this, I prefer the gun to have some weight to it because I dislike wobble and don't mind lugging this thing around with me through the woods when I am hunting.
First of all, accuracy, accuracy, accuracy. This is what makes the rifle a true Beanfield. Next, it must have the firepower to effectively and cleanly kill a deer at very long range. This thing must have a trusty trigger, because if it does not – you might wound the animal and it will die slowly, which none of us want.
The name "Beanfield" or the "Hayfield" names for this rifle has always amused me. None the less, they are always one of my favorite rifles. These rifles have gotten a lot more popular recently. Many new companies began created similar rifles to compete with the Remington. This Sendero has been tested with time through many rugged hunters using it for more than a decade.
SENDERO SF II
This rifle feels just right. I have been very excited about this rifle since it was first intro'd in the 1990s. I had to have a rifle that can hit from long range. Some people may be turned off by its size and weight, but again, for me it works perfectly but I am a big guy. For sure you will need a sling for this beast. The barrel on this guy is 26″ and it weighs almost 9 lbs.
The X-Mark Pro Adjustable Trigger on this rifle was super smooth and allowed me to shoot nice and steady. Remington has a target-style barrel crown that is concave which helps. I have always been a fan of the triggers that Remington makes and this was no exception. Of course I used .300 because that is usually what I go hunting with.
TECHNICAL SPECIFICATIONS
Weight: 8.5 lbs
Adjustable X-Mark Pro trigger system
H.S. Precision stock reinforced with aramid fibers
Caliber: .300 Winchester Magnum. [7mm Remington Ultra Mag, .264 Winchester Mag, .300 Remington Ultra Mag, 7mm Remington Mag]
Barrel Length: 26 inches
Full-length aluminum bedding blocks for shot consistency
Rate Of Twist: 1-10 inches
Overall Length: 45 ¾ inches
Fluted 26″ heavy-contour barrel with concave crown
TEST RESULTS
During my testing, the scope lived up to its potential and was very
bright and as clear as day. I had no problem smashing targets at a distance. The Sendero also performed very well, which is why it is one of my favorite rifles to hunt with. The trigger on my Remington was nice and smooth and I had no problems firing it off at all distances. The velocity on this rifle was intense. The only ammo I ever use for this rifle is the .300 Mag from Winchester – it produces the most consistent results for me. That wraps up the Remington Sendero SF II Review for us! Hope you learned something awesome.
BROWNING X BOLT REVIEW
In our Browning X Bolt Review we cover everything from the woods to the range so you don't have to. The Browning X Bolt is not a plain ole rifle, for this is one of the top of the line hunting rifles available on the market. I recently hunted with an X-Bolt Composite Stalker in .30-06 and I seriously liked it.
The X bolt is a much improved, smoother version of the company's A-Bolt, which was very first introduced way back in 1985. There are still a few similarities between the two firearms. Both of these highly sought after rifles rely upon push-feed. Both of them are bold and action packed hunting rifles perfect for deer, elk or other large game. Both the A Bolt and X Bolt are available in several configurations in terms of stock material, calibers, barrel, lengths, and action lengths BUT it's in the details where this Browning X Bolt clearly shines through the clouds. With the X bolt, Browning has clearly gotten rid of some of the gimmickiness of the A Bolt and replaced it with seriously cutting edge, badass hardware pieces.
Take a closer look at the high quality plastic rotary mag of the Browning X Bolt Rifle. Its light weight but sturdy. I also quite liked the rifle's Savage center feed. It accepts more than 2 WSM cartridges and even fits 3! Although you won't blast away at deer at random but it simply makes sense to have a mag that fits more than 2 rounds, right? This is where the rifle clearly wins.
The X Bolt features a 3 lug design instead of the standard 2 and also offers a faster 60° bolt throw. The bolt is also quite an action packed meaty piece of steel and fits precisely into the action.
Everything on the Browning rifle comes with its trademarked name and X-bolt is no exception. 4 solid screws mount the scope base on the X-Bolt making it operable even for the less intelligent people like my Uncle Dan.
The Trigger on the X-Bolt is yet another premium part, waiting to be explored. The rifle's crisp trigger that they call the Feather Trigger can be adjusted to whatever you want as it moves very little. It uses a simpler exterior interface and breaks pretty cleanly.
It's also pertinent to mention the rifle's Inflex Buttpad and stock here. In fact, these are the sections of the gun where Browning makes up for the premium price. The grippy stock has soft touch surfaces on the required spots. It comes with a great fit and look. Also, the buttpad at the back and the forth doesn't flex at all. The Browning logo is present on the trigger guard that is made of metal and further adds to the premium overall feel of the rifle.
Honestly, I need something which is extremely accurate or else it generally gets tossed. I need a perfect 5 shot group –for my style of deer hunting and it does this flawlessly. Okay here are the field results on deer with Browning X Bolt- 1st deer at 40 yards and it dropped right at the track. 2nd deer at 30 yards dropped dead. The 3rd deer that was running at 50 yards simply took a nose dive. The 4th one around 210 yards staggered before it dropped and the last one at 160 yards lay still while painting the greenery red.
That concludes our Browning X Bolt Review! You can get the Browning X-bolt Rifle in any way you may want. Keep in mind – many people say this is the best new hunting rifle. So, is this the perfect rifle? It is certainly one of them.
WEATHERBY VANGUARD SERIES 2 WEATHERBY RIFLE REVIEW
The Weatherby Vanguard Series 2 is exactly what you need if what you are looking for is an all-around deer hunting bolt gun. Now, the Weatherby Vanguard is not a new rifle, but the changes that the company has made with Series 2 version is immense.
To name a few, the Series 2 boasts a three-position safety, better stock, and better trigger. The Vanguard I is no doubt one of the best deer hunting rifles that balances accuracy, weight, build and price for the mass market. These guys took an already great rifle and made it just that much better.
The Series 2 name actually refers to the new 2 stage trigger. The reason that this new trigger made it to the market is to increase safety for hunters. Vanguards of course are made in several different caliber types, but if you want the best deer hunting rifle overall, get the Stainless Synthetic model.
Weatherby has an accuracy guarantee of .99-inches so you can feel safe about getting you that deer. This is measured of course with premium ammo. The two-series trigger can be adjusted down to an overall 2.5 pound pull weight. From the factory, these guns come in at about 3.5lb which is perfect for me.
Features for this new rifle are many, including a forged barrel by a cold hammer that measures 24", and a new stock that has a no slip soft pad for recoil. The bolt is a fluted body and the three position safety is nice to have. The capacity for the standard magazine is about 3 rounds for Mag cartridges or 5 with a normal one. The production models for of the Synthetic Package versions of the Vanguard Series 2 include, Synthetic Youth, Carbine, Synthetic Combo, Varmint Special, Synthetic DBM, Sporter DBM, Deluxe, Stainless Synthetic, RC, RC Varmint, and Sporter.
This hunting rifle's X barrel has a nice finish that is matte and manly as it gets. This barrel makes some other gun barrels look like garbage let me tell you. I abused this gun when I took it out the last time, it proved that it can handle tough weather conditions without a hitch. Even though this gun has a pretty low price on it, you won't be disappointed.
SPECIFICATIONS
Fluted bolt body
Safety with 3 positions
Monte Carlo Griptonite® stock features pistol grip
Cold hammer forged barrel
Fully enclosed bolt sleeve
Brand new two-stage trigger
MARLIN MODEL 336A DEER HUNTING RIFLE REVIEW
From bear, hogs, and dear this is that classic lever style rifle has been passed down through generations of hunters. Taking this rifle shooting ended in an awesome time. Marlin is a manufacturer of guns that has been at it since before 1900. The iconic 336 is the most traditional deer hunting rifle that you will find on the market. This rifle is as solid as it is reliable, this lever rifle is a must have in my opinion and it will last through the ages.
The 336 Marlin was first introduced in 1949 which makes it one of the most steadfast options for deer hunting available. This rifle is available in .35 Remington but the older Marlins have some cool pump guns. The nostalgia around this lever gun is of course part of it's charm, however the portability and fire power of this rifle is absolutely insane. This makes for the best deer hunting rifle for trekking up mountains with a pack.
This gun is very easy to set up with a telescopic sight and in my opinion is a must have. That way you get your distance and accuracy pinpointed as much as possible. Some people prefer low mag sights but I prefer telescopic. This gun is the most badass for hunting inside a hunting blind as well. Since the majority of bolt based guns can't even hold a candle to the Marlin in firepower, weight, or low recoil.
12-groove Micro-Groove rifling 20″ barrel
Laminate pistol-grip stock or American walnut
Adjustable folding rear sights
Sling swivel studs & rubber butt pads
Receivers are tapped for scope mounts
Models Available:
Model 336C
Model 336SS
Model 336W
SAVAGE ARMS M220 DEER HUNTING RIFLE REVIEW
Back in the day, when I was a kid, I used to hunt deer with shotgun slugs – that's why we took a look at the savage rifle review. Definitely the lowest form of deer hunting back then. Enter the Savage M220 Stainless Camo, this is truly build like a rifle and is really fun to if you want to switch it up and use slugs to hunt for deer instead.

This gun only weighs abut 7 pounds and its nicely made AccuTrigger breaks off at about 3lbs 4oz from the factory. This rifle also comes with a recoil pad that makes the gun even better. The actual Design 220F is dependent on the Savage long-action. Several people don't trouble thinking about exactly what range is suitable for any provided gun, simply purchasing a range without having actually looking at the actual installation measurements from the range or even the actual gun, after that tend to be "surprised" whenever points don't match because they ought to.
The newest Savage Style 200 as well as 20 is created concerning the verified Savage Style 110 long-action weapon receiver, at first released inside 1958 along with the finest continuous-production USA center fire bolt-action design in the marketplace. While using the 110 movement allowed the particular Savage developers to be able to fasten the particular Style 220's 22-inch weapon gun barrel for the receiver inside a comparable technique simply because Savage's super-accurate center fire weapons.
The particular weapon gun barrel is really chambered regarding 3-inch 20-gauge handles which is totally free-floated in the double pillar-bedded synthetic reveal, which will be perhaps matte darkish as well as Realtree AP hide total. The particular weary is really rifled using a 1: twenty-four pose to be able to an identical specification because the Savage Style 10ML-II. 50-caliber muzzleloader, which which will fireplace a similar. 45-caliber sabot projectiles simply because found in top quality 20-gauge slug plenty together with MOA accuracy inside the fingertips from the careful the particular.
The particular weapon gun barrel is really close to a similar dimension just like a center fire varmint weapon gun barrel, together with pretty weightier surfaces when compared with found in nearly all conventional shotgun slug barrels, enabling greater weapon gun barrel rigidity in addition to tightness with out surplus fat (thanks for the large 20-gauge bore). Common lbs in the Style 200 as well as 20 is merely 7. 5 pounds–same because so many normal looking weapons. This particular quantity in addition to handles as being a normal looking weapon.
Additionally crucial towards the Design 220's overall performance may be the addition from the sharp, secure, as well as flexible Savage Design 110 AccuTrigger, that started the trend within bring about accuracy amongst United states rifle makers general. Capturing Times's evaluation test Design two hundred and twenty originated from the actual container using its AccuTrigger manufacturing plant arranged in a thoroughly clean 3. 5 lbs, that we modified right down to it's minimal two. 5 lbs. It's this is the greatest, the majority of exact bring about actually provided on the factory-production slug weapon associated with any sort.
All the operating techniques concerning the Style 200 as well as 20 may also be the same as on any type of Savage Style 110 centerfire weapon, for example Savage's peaceful three-position ambidextrous manual protection set up along with the particular receiver's back again tang growth and also a bolt-release latch about the receiver's proper back again. The particular bolt handle is surely an oversize "tactical" style regarding raised impact in addition to reliable process together with gloved fingertips. The particular receiver is really drilled in addition to attracted upon regarding normal Savage Style 110 long-action variety connect perspectives; simply no steel locations tend to be provided. The particular two-round polymer bonded bonded pot diary is really drop-detachable regarding quick reloading in addition to allows three-round ideal loaded possess simply because is required via slug-gun looking regulations in several states. The particular synthetic reveal features a checkered fore-end, weapon maintain using a Savage "Indian Head" medallion maintain restrict, Savage's super-cushioning Grams.
TECHNICAL SPECIFICATIONS
Maximum slug-gun performance
Controlled-round-feed bolt
Free-floating, button-rifled barrels
AccuTrigger on the 20-gauge model
THOMPSON/CENTER MUZZLELOADER REVIEW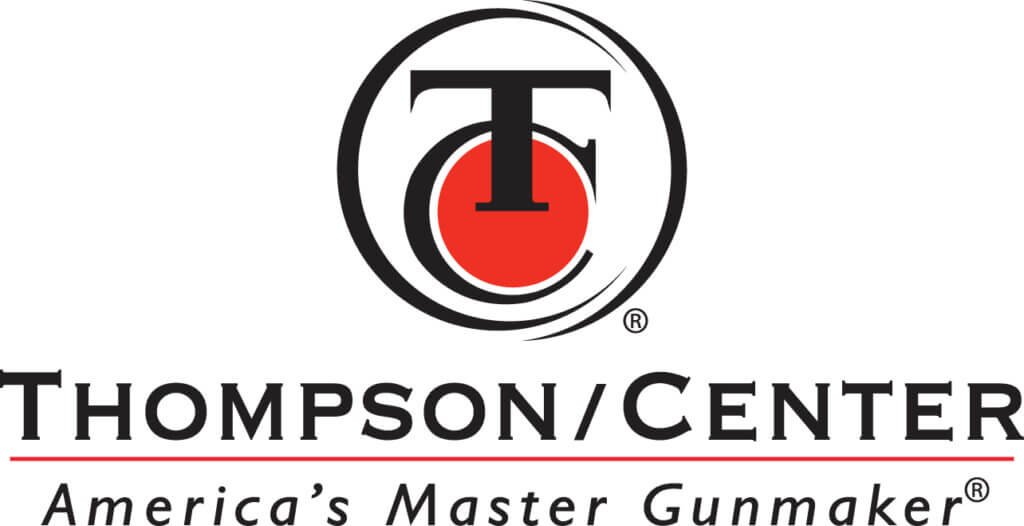 Welcome to our muzzleloader review and one of the best traditional deer hunting rifles that you can find. Provided it's unrivaled versatility as well as, therefore, flexibility, the single-shot, break-action Thompson/Center Hands Encore, that was launched within 1997, had been sure being typically the most popular switch-barrel gun ever—even eclipsing it's forerunner, the Competitor. Exactly what recognized the actual Encore in the Competitor had been which, because of the former's "beefier" body, it might step high-pressure, hard-hitting cartridges popular with predators, like the. three hundred Earn. Magazine. as well as. 375 H&H Magazine. Coupled with the apparently unlimited variety of gun barrel measures as well as quality choices, such as wildcats as well as rimfires, in addition to smooth bore as well as rifled shotgun as well as muzzle loader barrels, the phase had been arranged with regard to achievement.
In contrast to it's switch-barrel Encore Professional Seeker XT equal, the Professional Seeker FOREX 209X50 Magnum is really a devoted muzzle loader because of the non-removable, moved joint pin number that's incompatible along with Encore as well as Encore Professional Seeker barrels. As a result, in many places it's categorized like a non-FFL product. It's worth be aware, although, how the style can make being able to access the within the recipient with regard to cleansing hard. Luckily, the l stainless recipient is actually covered using the company's Climate Protect protecting complete. This particular, in conjunction with the well-designed breechplug, reduces the danger in order to steel components.
Oddly enough, regardless of the previously mentioned natural versatility, a few predators choose one more Encore instead of changing barrels, preferring to maintain the gun because bought. Furthermore, within says exactly where guns tend to be banned however muzzleloaders tend to be allowed with regard to deer searching, for example Iowa as well as The state of Illinois, there's small need—outside of the smooth bore or even rifled shotgun barrel—to possess gun barrel interchangeability; many of these Midwest predators maintain their own Encores set up because muzzleloaders. Observing which pattern, T/C introduced the actual add-on from the fixed-barrel Professional Seeker FOREX 209X50 Magnum muzzleloader towards the company's muzzleloader outlines.
The outlines as well as curves from the FOREX imitate individuals associated with it's XT equal, as well as procedure is actually similar, as well. Tugging rearward about the downwards expansion from the bring about safeguard enables the snout finish from the gun barrel in order to suggestion downwards, therefore subjecting the actual breech (and breech plug) with regard to attachment or even elimination of the 209 shotshell primer or even the breech plug by itself. Furthermore, the muzzleloader's style enables this to become transported assigned using the single-position sludge hammer within the downwards placement; unless of course the bring about is actually pushed as well as kept rearward the sludge hammer can't strike the shooting pin number. Just like the Encore Professional Seeker XT, the FOREX doesn't have a good exterior security. Based on the Lyman Digital Bring about Draw Evaluate, the check rifle's typical bring about draw pounds had been four pounds., 3 ozs. Even though there is the touch associated with over travel, there is absolutely no noticeable slip. Make it possible for simpler cocking once the FOREX is capped by having an optic, the gun includes a checkered, reversible (bilateral), blued metal "swing" sludge hammer.
Using the snout tipped downwards, the consumer may entry the l grooved, stainless Pace Breech 3 breech plug with regard to priming/de-priming or even elimination with regard to upkeep. Recommended because hand-removable, throughout screening all of us discovered which, despite just a few pictures, all of us required the supplied device to get rid of the breech plug. The Pace Breech 3 breech plug is actually from the completely surrounded (not exposed) style, that could effect it's use within says along with particularly strict muzzle loader searching guidelines. Finally, simply because T/C searched for a particularly restricted close off in spite of broadly different tolerances associated with 209 shotshell primers, whenever shutting the FOREX this should be carried out wisely in order to enable lockup, or else, the weapon seems to be prepared to fireplace however the sludge hammer can't be cocked.
Just like the recipient, the Professional Seeker FOREX 209X50 Magnum's 26″, 0. 885″-diameter fluted gun barrel is actually covered along with Climate Protect to improve it's deterioration opposition, and it is eight-groove, 1: 28″ RH rifling is enough in order to strengthen just about all contemporary sabot principal points. To help ease launching, the gun barrel functions exactly what T/C coined "Quick Fill Accurizer" (QLA); basically, the final in. associated with gun barrel duration is actually without rifling. This safeguards the rifling through harm. Leading the gun barrel tend to be Williams fiber-optic entrance as well as back places. The gun barrel is actually drilled as well as drawn on with regard to range angles. Sleeping underneath the gun barrel is definitely an anodized light weight aluminum ramrod calculating 0. 367″ within size as well as threaded to simply accept 10-32-thread-pattern add-ons. Approaching the finish from the ramrod, circumscribing this, is really a 1½"-long portion of checkering to improve buy. And a solitary Climate Shield-coated thimble, the ramrod goes by with the twin fore-end preservation studs.
Finally, the Professional Seeker FOREX, such as it's XT brother, would wear the artificial FlexTech "recoil-reducing stock" that's available within dark or even RealTree AP hide. Inlayed to the rear end tend to be semi-rigid inserts which are proposed to lessen recoil; nevertheless, much more reasonably recoil attenuation is actually achieved through the abnormally gentle 7/8″-thick recoil mat. Inserts in the hair comb, gun hold as well as fore-end improve comfort and ease and get.
With regard to places which don't permit optics, the open up sights about the Professional Seeker perform their own work nicely. The actual recoil-dampening program, that is included in the actual share as well as includes a number of soft whitening strips which shrink below recoil, can also be very efficient. Whilst We don't generally take care of weapons along with hand grooves cast to the share, those about the Professional Seeker tend to be comfy as well as assist line up the actual capturing hands for any great bring about press. The actual Professional Seeker FOREX has a 26-inch gun barrel, the breech connect that's simple to get rid of manually, along with a sharp bring about.
MUZZLELOADER REVIEW TECHNICAL SPECIFICATIONS
No FFL 4473 form required
Legendary quality and reliability at an exceptional value
Rugged, recoil-reducing FlexTech stock and forend
WeatherShield finish with fluted barrel
Famous Pro Hunter break-open action
Hand-removable Speed Breech 3 breech plug