Some Reasons To Be Awaken Your Passion For Solo Traveling
As young people, we should not be too comfortable with what is around us. Go and see the world then you will realize that this world is too vast and beautiful. Unfortunately, if we do not go anywhere.
Solo traveling is one way to see the beauty of the world. To our young people who are in the development stage, solo traveling will help shape the character and mental strength.
While they have the chance, we should take a trip alone. At least once a lifetime.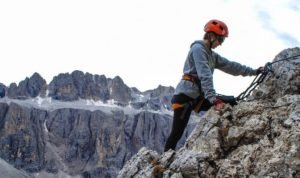 Although traveling with family and friends is very fun, but as individuals sometimes we also need solitude to better identify ourselves are sometimes lost in the midst of hectic.
There is something new that we will get after coming home from solo traveling that would make us say "oh it turns out".
The following reasons will be increasingly emphasized the importance of solo traveling for young people.
Learn to enjoy your solitude
Life is a cycle. Today we look at one is in certain conditions, at other times we will be in the same condition.
As well as vice versa. For all of you who are still students or student status as that usually frequents with friends. Please be aware that there is the time we will live its own life.
Once we are always surrounded by friends will live life yourself for the sake of finding the intended life.
Indirectly, solo traveling has taught us to become ready to get new things in our life. The absence of people around to tell you have forged to enjoy solitude in order to become a more formidable person.
Opportunities to feel homesick
Nostalgia will only be felt by those who are far away from loved ones. If we're in a relationship with someone and being in a phase of saturation, it is better to go for a moment to go back again with a longing that increase the love of your relationship. From there, we will also increasingly realize that the presence of those we love is indeed we need and have many meanings.
When we went, there was always somewhere to go back. Miss is a wonderful feeling that is present in every human heart. Go for a moment to feel that longing.
Get ideas and new energy
While doing office work or college, we are required to issue a brilliant idea for the sake of optimal results and satisfactory.
In fact, it often appears bright idea when we're away from the desk or table to learn.
What we saw while on a trip often bring fresh ideas and never thought of before. So, if your job requires you to always look for new ideas, frequently traveling.
Learn firm
Absence, someone we can take the discussion to decide something when traveling alone will also help us to be a private firm and not shy. Always keeps eyes on different type of news of like travel news, Bitcoin News and crime news before visit that country.
Inevitably, we have to solve all the existing problems alone. Decisions we make are also based on our own intuition.
Force yourself to get out of the comfort zone
Do not let us live like a frog trapped in the shell. It is bad life because that is in the shell must be only darkness.
In fact, the world is so beautiful and colorful. Get out of your comfort zone and discover the beauties of it. There will be many new things that we get if you want to get out of your comfort zone and stepped toward places or new atmosphere. So, start your traveling to get more from nature.