13 Best Rechargeable Camping Lantern-LED Lanterns Reviews 2022
Find Some Top Camping Lights for Your Trip!
A quality Camping Lantern is essential for a good camping experience, otherwise you find yourself fumbling for the tent zipper in the dark, tripping over trying to find your tent after a few beers or unknowingly squatting to go to the toilet on an ants nest..
A lantern solves all these problems and dozens more and usually wont break the bank, making them a must have camping accessory for any holiday.
A Rechargeable lantern is good for many things but it is almost a necessity when traveling into the wilderness.
It will help to light your way when it's dark out, and you will receive more than from a regular flashlight.
Are you looking for a rechargeable Camping Lantern?
You will certainly need one if you are heading to the great outdoors on your family vacation or for your fun camping trip with friends.
Do take a look below to find some great lanterns for sale.
Best Value
Tough Light LED Lantern 400 Lumens
Best of the best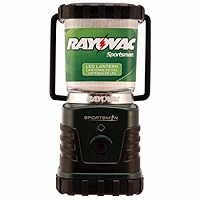 Rayovac Sportsman 240 Lumen
PREMIUM PICK
Streamlight 44947 Super Siege Ultra 1100 Lumens
Advantages of Using a Rechargeable Camping Lantern
Camping lanterns are an absolute necessity when you go on a camping trip.
Most camping enthusiasts would advise always to bring one because you will never know when you would need a light.
If you are camping with kids, life will be a whole lot easier when you have a camping lantern to guide you and light your way.
With so many types of camping lanterns available, the most recommended are the rechargeable camping lantern because of the following advantages:
Safer– it is safer to use a rechargeable type of camping lantern than kerosene powered lanterns because you don't have to use a lantern that has flames which could cause a fire.
Wind resistant– most flamed powered lanterns are not wind resistant, and the light would die if it is windy.
Economical– since it is rechargeable; you don't have to keep on buying batteries or gas to keep it working. In the long run, a rechargeable camping lantern is more economical as you only have to purchase it and not be bothered by spare batteries, kerosene, propane gas and other types of sources of power for the lantern.
User-friendly– most units are super easy to use. All you have to do is switch it on, and you now have a light. No need to light candles or gas up the lantern just to get a light.
Lightweight– as compared to lanterns that are made of glass, rechargeable camping lantern is much lighter and portable. This makes it easier to transport so that even kids can carry it around while camping.
Rechargeable Camping Lanterns for Sale…
Pick your favorite.
So what kind of lantern are you looking for on your next camping holiday?
There are longer lit lanterns and shorter ones which may be more appropriate for emergency situations such as power outages, short backpacking trips, etc.
Check the reviews below to find the right one and necessary light power.
Best Rechargeable LED Lantern
Tough Light LED Rechargeable Lantern
The last lantern on the list is the Tough Light, also the most powerful lantern so far.
The Tough Light is a USB charged 6000 mAh LED lamp that can output as much as 400 Lumens.
Due to the huge battery capacity on this lantern it serves the purpose of a portable power bank as well as just a light, and can be used to charge phones and other USB devices quickly.
The light itself can last for 24 hours on the max setting and 200 hours on the low setting. It also comes with a Red flashing hazard light setting and a flashing SOS beacon setting for signalling rescuers in the event you become stranded on a desert island..
Crafted from military grade plastic and rubber, with water stopping O-rings it lives up to the name of Tough Light.
The water resistant rating on this lantern is IPX-6, making it not entirely water proof though as long as its not entirely submerged in water it should be fine.
Coming with a 2 Year Warranty the Tough Light is an extremely solid choice for a serious camper and though it does come in at a higher cost than the other lanterns mentioned it also outperforms them in almost every way.
Streamlight 44941 Siege 200 Lumen
The products manufactured by Streamlight includes flashlights, batteries, lanterns and several other lighting stuff which find use in various applications like industrial, fire, sports, auto, military and so on.
It has 3 white modes – low, high, bright and 2 red modes. One of the red modes is SOS and the other is normal for night vision.
The on/off buttons light up when in use and also indicate the battery life which is very useful. You can line up the triangle shaped shaft, push down and twist.
It is 7 inches high and weighs around 2 pounds which makes it easy to carry around for hikes or camping.
IPX7 waterproof to 1m submersion; it floats; 2m impact resistance tested
It floats so you can retrieve it if you drop it in the water
Recessed power button prevents accidental actuation; features battery level indicator
Battery level indicator changes from green, to yellow, to red, then to flashing red when batteries reach the end of their useable life
Durable, polymer construction with rubber molded base that provides stability on slippery or uneven surfaces
Rayovac Sportsman LED Camping Lantern Flashlight
The Rayovac Sportsman lantern comes equipped with life lasting 4 watt LED bulbs.
This green and black colored lantern is excellent choice for camping and comes with lifetime warranty.
It is very compact and saves space, feature that is vital when you are packing or camping. It has rubber handle to carry it from place to place with ease.
It can also be hung upside down to use as a light in a room or a tent.
The top globe can be unscrewed and this helps in using as a light.
The light is bright and can be hung higher to reduce the brightness.
4-Watt LED that can last 10,000+ hours
3 modes: high, low and strobe
305 lumens
Battery run time: 40 hours (high); 90 hours (low)
Easy-find green LED blinks every 5 seconds when lantern is off
Folding tent hanger
Rubberized handle
Durable rubber and ABS construction
Water resistant
Lifetime warranty
Runs on (3) D Rayovac alkaline batteries
Coleman LED Quad Lantern
The Coleman LED Quad Lantern is light with a 26-foot range.
It features 4 removable LED panels that can be easily removed and can function as independent lights which are great if everyone wants their tent light.
There is a rechargeable battery included in the panels which can recharge at the base of this handy lantern.
The base will require 8 D batteries for use and has a total run time of 75 hours.
Each of the panels can run up to 1.5 hours after they have been fully charged.
Energizer Weatheready LED Lights
Energizer manufactures various lanterns, flashlights, batteries, chargers amongst others.
The Weather Ready Folding LED Lantern is one of the high selling products.
It is inexpensive and there is no need to replace batteries as they are rechargeable.
It is compact and its convenient design is comfortable.
It can light reflective signs as far as 50 yards.
The main body is strong and durable though the crank handle can break.
It is not heavy and has a useful handle.
Supernova 300 Lumens Ultra Bright LED Camping
The Supernova 300 Lumens Ultra is ideal for camping, hiking, fishing and home use.
If the power goes out due to bad weather, this LED can keep even your darkest rooms lit.
This versatile LED Lantern runs on just 3 d cell batteries.
These are brighter than many of the other lights out there and even the room lights.
And these are definitely better than any of the candles which get blown out and leave wax around.
Luminoodle LED Rope Light
The Luminoodle LED rope is unique in its design, opting for a long string of LEDs over a lantern style but don't assume it isn't bright because of this..
The Luminoodle measures up to other camping lanterns surprisingly well with a brightness of 180 Lumens and due to the design you can hang it literally anywhere you could tie a rope!
You can even tie it around yourself to free up both hands when walking or putting up a tent at night.
The innovative and creative design makes it so versatile compared to a standard lantern and the larger length version at 10ft can light up quite a large area.
The LED rope is charged via USB (which is reversible by the way) and can charge off almost any USB battery pack though it does come with a 4400 rechargeable lithium pack of its own.
In the event that you want an actual lantern the design team thought of that as well and included a Nylon bag with a carry rope, which diffuses light softly around you!
A great product and a unique take on outdoor portable lighting, for more info check it out below on Amazon.
SUBOOS Gen 2 ULTIMATE – Best Camping Tent Lantern
The SUBOOS Gen 2 is as the name suggests, the second iteration of this lamp, further improving the sturdy design and power delivered.
The lantern comes with the usual handle to secure it to the tent roof but also offers much more this time. The Gen 2 is designed for the outdoors and constructed with a weatherproof ABS material.
The lantern also now has multiple light settings with the brightest at 280 Lumens, Regular at 100 Lumens and a Red Glow mode which can last up to 125 hours!
The batteries included are two high drain 18650 lithium ion rechargeable, at 2600 mAh each.
The light has a built in battery indicator to let you know when to recharge, so you never get caught off guard, and can even be used with just one battery in emergencies.
The lantern can also be used as a portable phone charger making it even more versatile, a great camping light built to last and be ready in the event of an emergency.
Coleman LED Lantern | 390 Lumens Twin LED Lantern
Powered by 8 'D' cell batteries; Duration 16 hrs. @ Max 300 lumens; Up to 150 hrs. on a lower setting
Resembling Coleman's classic kerosene lantern but with the benefits of two Cree LED's rather than 2 mantles.
No messy refills or pumping up for pressure here, only add 8 'D' cell batteries and you have up to 150 hrs of continuous light on the lower settings, and you get 15 hrs of illumination using the high settings.
While the mantles on the older generation lanterns maybe last 2 or 3 usages, the two Cree Xlamp XR-E LED bulbs will last thousands of hours of continuous, on and off use.
Coleman CPX 6 Rugged XL LED Lantern
With a handy night light feature
This camping lantern is a family sized lantern to suit your family's needs while out camping.
This lantern has a 9 watt U shaped bulb and provides up to 25 hours of light on high and up to 50 hours of light on low.
It has a 120 V a/c adapter as well as a 12 V dc port adapter and they will both store conveniently at the base of your lantern.
A handy feature with this lantern is whenever you need to recharge it an amber colored night light will come on, so you will not be left completely in the dark when you are sleeping.
Coleman Lantern Rugged Rechargeable L-ION C002
Good for short trips
This is the Coleman LED Rechargeable Lantern, and it is suitable for shorter camping trips as well as for emergency uses such as maybe a power outage!
The LED bulb installed will provide you with approximately 145 Lumens of light.
It also comes with a 120 AC adapter as well as a 12-volt vehicle adapter which is convenient for road trips.
Coleman 4D XPS Personal Size LED Lantern
Powered by 4 'D' cell batteries; Duration 25 hrs. @ Max 190 lumens; Up to 60 hrs. on low
The Coleman 4D XPS Personal-Size LED Lantern can use either 4 'D' cell batteries or the Coleman CPX6 Rechargeable Battery Pack, either of which is sold separately.
This lantern also has a chrome plated, conical reflector at the top of the clear plastic globe.
The effect can be rather blinding if you happen to look directly at the light.
A couple of reviewers suggested that an etched or fogged globe would work well to diffuse the harsh brightness.
The high setting will yield 25 hrs of illumination @ 190 lumens, while the low setting will produce 60 hrs. And all of this blazing light from a single Cree XLamp XR-E LED
The dimensions for this one are: 5.6″ x 5.6″ x 10″.
UST 30-Day Duro LED Portable 700 Lumen Lantern
Up to 22 hours of runtime on High mode (700 lumens)
This little jewel is also one of the Brightest LED Lanterns currently sold at Amazon.
It weighs in at 300 lumens for 32 hours on 3 "D"cell batteries by means of three 1.4 watt Nichia LED's.
I've not seen any other lanterns reporting these results.
It has 4 switching modes: high, medium, low and SOS flashing. It has a small green led that shines in the off mode so you can find it in the dark.
It also has amber led's to indicate the power setting (I think they could have left these power drains off).
The globe is removal and it has a fold away hook on the base if the lantern for inverting and shinning the light on your poker game or other table activities.
This great little lantern has a rubberized housing for durability and it is water resistant.
Take A Look At Some Of These Next Generation Lanterns
Are you looking for information on lanterns for camping, hunting & fishing and emergency preparedness? If so, then you're in the right place.
This page includes information on some of the best selling LED lanterns for 2017. LED lighting is getting better and brighter all the time.
With the cost of fuel skyrocketing the appeal of these 'Next Generation' LED lanterns is growing concerning that of the traditional fuel lanterns.
Take a look at the stats on some of these new lanterns and see if any are what you're looking for.
I've compiled a little research on various makes and models of some of the best selling LED Lanterns at Amazon. I've wanted to get one or two of these lanterns for some time and now seems like a good time before summer arrives.
All the stats for the lanterns are taken from the Amazon site unless otherwise noted. I've noticed that there are some discrepancies between the bullet points and descriptions on some of the items and that always begs further research.
If, like me, you're looking to procure a LED Lantern for yourself, then please read on because I will list many of the ones that I consider worth my money. The Lanterns will be listed beginning with the highest lumen rating.
Please remember that this lens is not an exhaustive work. I've just taken a few notes to help me, and others like me, choose from the high points that I'm looking for. Also, remember that the best research is always the research you do for yourself.
Please feel free to leave any comments at the bottom of the page, detailing anything of import that I've failed to list.
Just Thought You'd Like To Know
Lumens Per Watt Conversions On LED's Are Relative And Can Be Complicated To Figure
The lumen (symbol: lm) is the SI derived unit of luminous flux, a measure of the total "amount" of visible light emitted by a source. (From WIKIPEDIA)
There are so many variables to consider when trying to determine how many lumens per watt that a white LED will emit.
It may be easier to understand how many lumens per watt are produced by other known sources of light. Consider the table above to gauge how bright an LED lantern may be or any other LED light, for that matter.
Understand also, that an LED light will have a set 20 or 30 or whatever degree angle of light depending on the manufacturer specs.
That is why, with most LED lanterns, the light is diffused using a conical reflector or use some tube diffuser to 'spread' the light around, whereas most other light sources will naturally disperse the light around in a 360-degree spread.
According to the light capacity chart, a 40-watt bulb emits 460 lumens (in a 360-degree arc). You can read newsprint quite well at around 6 to 10 feet away with a 40-watt bulb. Also, you're not using all 400 lumens to read the paper, only a portion of them.
So, to gauge how bright a LED lantern would be, screw a corresponding light bulb a lamp without a shade and check out the light emission. This should give you an idea of what size/type of LED lantern will meet your needs
What is Rechargeable Camping Lantern
A rechargeable camping lantern is a lantern that is used for camping; however, it can be used at home if there is a power outage. A rechargeable camping lantern is a longer lasting lantern that the regular lanterns which use batteries.
Some rechargeable camping lanterns can give you up to nine hours of light on a single charge. If you are tired of lanterns that burn out batteries, then you might want to give a rechargeable camping lantern a try.
A rechargeable camping lantern is easy to use and to power up. Even though the charge lasts a long time, when it starts to lose power, you can power it up with your vehicle's power port. For some models, the power cords for doing this are included.
If you recharge your rechargeable camping lantern before you go on your camping trip and you need to recharge it, you can recharge it at the campsite.
Another good thing about the rechargeable camping lantern is that they do not emit a lot of heat. This is extremely important when you are on your camping trip because a rechargeable camping lantern can protect against fires.
Where to Buy a Rechargeable Camping Lantern
One type of camping lantern that is popularly used nowadays is the rechargeable camping lantern. Many campers choose this over other types of lights because it is safer, more economical, very portable and easy to use. Because of its popularity, it is not hard to find rechargeable camping lanterns. You can quickly go to a camping store and ask for one, or you can go to department stores, and you will surely find one as well. They even come in different size, colors, designs, brands, and manufacturers.
You can also buy a rechargeable camping lantern online. Although you already have a lot of choices when you buy in department stores or camping stores, you will have even more options online. Most of the new models or latest products can be found online.
Some stores do not renew their stocks and do not get the most recent products because they would want to sell their old stocks first. To enjoy camp cooking you can also carry the best camping cookware along with it. However, it's not uncommon to find all the latest products and models online. And when it comes to camping gear, it's always better to buy the newer models as they often have the most recent innovations that would make camping easier.
When buying a rechargeable camping lantern, make sure that you check on the weight of the lantern. The lighter it is, the better, as it would mean it more portability. It's also better to buy one that you can recharge using your car battery so that you can quickly charge it at home or on the road. Price is another consideration when buying one. Sometimes it's cheaper to buy online because of the many discounts and promos available – especially on Amazon.
Lighting Up Your Camping Experience
Wherever you choose to camp, a light source should always be carried along for safety and enjoyment. I don't know if you have ever been out in nature when it gets dark.
Propane Lanterns
Propane lanterns are one of the brightest light sources, giving off 500 or more candle power of light. Because it is a burning mantel that creates the light, there is some radiant heat emitted.
LED Flashlights and Camp Lighting
In recent years the LED light has gained in popularity. They have emerged as a favorite because of their low power consumption. Technology advances have made the newer LEDs much, much brighter than the original bulbs. LED camp lighting and LED flashlights are lightweight and durable.
Flexible, Hybrid Lighting
Now available is hybrid flashlights and camp lighting that offer convenience and portability to fit every lifestyle. Their charging options can include solar panels, hand crank, primary batteries, or car adapters making these lights flexible enough for almost any outdoor situation.
Rechargeable Lights
There is rechargeable flashlights that are bright and ultra-compact. New Lithium Ion battery technology can pack 12,000 candle power into one small hand held flashlight. You can get these in AC, DC, or a combination of both power charging sources.
Hands-Free Lighting
You can even buy a "hands-free" headlamp that fits tightly to your head or hat! What a convenience to have your flashlight right where you need it to shine the way for you.