Perfect Camping Checklist Camper For Beginners 2022
If you're looking to spend some time with your friends or family, or even going on a solo trip, camping might have already come to your mind.
There are many state and national parks, as well as private campgrounds, offering splendid views and activities to help you camp.

The fact that you have to go away from your home for a few days makes it necessary for you to have a checklist that can help to ascertain you have everything that you will need.
Even if you don't, we have made the perfect camping checklist to make things easier for you.
Clothing and Footwear for Camping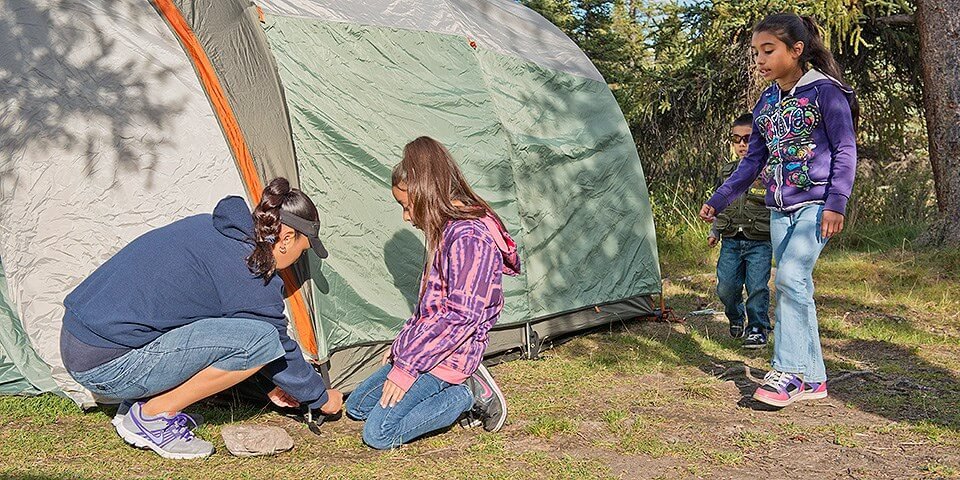 We'll start with the clothes that you would need to pack for your camping. Try to opt for long-sleeved shirts and pants to protect yourself from the harmful radiation of the sun and bugs. Here are some other things you'll want:
A lightweight jacket or hoodie
Boots or sneakers. Don't carry sandals or open-toed footwear because it might not suit the rocky terrain.
Moisture-wicking T-shirt
Night suits or sleepwear
Moisture-wicking underwear
Pants and shorts that have a quick-drying material
At least two pair of socks
The above pieces of clothing were suited for summer camping. However, a few apparel items will change if you go camping during the rainy season or winter.
Raincoat
Gloves or mittens
A warm insulated jacket or sweater
Beanie
Fleece pants
An extra layer of warm clothing or spare clothes during the winter
General Necessities for Camping
Here, we will list the things that are important for your comfort and safety when you go camping. Make sure that you don't forget any of these items to make your stay as comfortable as possible. These include the following.
Sleeping bags
Sleeping pads
Camping pillow
Tent and materials that you will need to set it up like stakes and so on.
Bed bug spray. Do not forget this if you want to sleep peacefully.
Camp chairs
Camp table
A lantern, headlight or flashlight
Extra batteries
Tablecloth and clips
Clothesline
Sleeping bag liners
Sunshade or screen house
Hammock, if you would like one.
Swimsuit
Quilt
Kitchen Necessities for Camping
You have to be really careful when you are packing kitchen necessities for camping. After all, clean food and water are the very essentials of our lives. This becomes even more important if you have children or teenagers with you. So, don't forget to stock on enough snacks!
Sufficient water bottles
Matches or a lighter. Before you add the matchbox, don't forget to light a matchstick to see whether it's good enough or not. We will recommend buying a fresh pack.
Cooking materials.
Eating utensils
Cooler. Make sure that your food cooler is different from your drinks cooler.
Frying pan
Bowls plates and cups, as needed
A large water jug or dispenser
Mugs and cups
Cutting board
Wash bind of a camp sink
Dishtowel
Biodegradable soap
Ice substitutes or ice
Pot scrubber
Bottle opener
Corkscrew
Can opener
Kitchen tools like knives
Recycling bags
Ziplocks
Camp grill
Roasting forks for marshmallow or hot dogs
Small food storage containers or bags
Portable tea maker or coffee maker
Charcoal for grilling
Griddle
Aluminum foil
Health and Hygiene Necessities for Camping
Try to include things that are important for maintaining your health and hygiene but don't overdo it by adding everything little thing as well. A good tip would be to carry travel-friendly bottles of your daily essentials.
Face wash
Toothbrush
Toothpaste
Hand sanitizer
Toilet paper, lots of it.
Quick-dry towels
Toiletry kit including your travel-friendly essentials
Important medication
Lip balm
Moisturizer
Menstrual products
First aid kit. Make sure that it is up to date and has products such as antiseptic cream, bandages, pain relief spray and so on.
Sunscreen
Sun hat or sunglasses
Insert repelling candles
Cosmetics
Mirror
Brush or comb
Earplugs
Portable camp shower
Tools and Repairing Necessities for Camping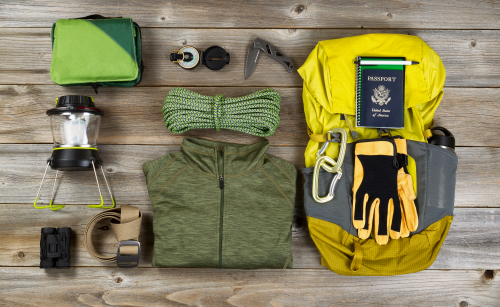 When you go camping, you need a toolbox to set up your tent or cut firewood. If you ask us, it adds to the spirit of camping as well.
Mallet or hammer
Duct tape
Axe. You can also take a saw if you prefer that.
Broom and dustpan
Extra cord
Mattress repair kit
Tent pole repair kit
Entertainment Necessities for Camping
The reason that you are going for camping is to have fun with your friends or family. if you are going alone, you can always use the tranquility to read your favorite book as well.
Board games
Card games
Gear for your dog or cat
Books or magazines
Notebook and pen
An accurate map of the camping site. If you like to trek, this can prove to be very handy protecting you from getting lost.
Fishing gear
Football, badminton, or any other sports equipment
There you go! These were a few items that can prove to be really useful whenever you are planning your next campaign trip. By following this checklist, you will cover mostly everything that a person would usually need to make camping a success. Your food and drink intake, sleeping, entertainment, and safety are all covered. Of course, if you feel that we missed anything out, you can add them to your list. In addition to this, don't forget your cell phone, cash or credit card, as well as your ID for emergencies. If your camping site requires prior reservation before checking in, remember to fulfill that as well.

Here's wishing you happy camping!

Resources — REI Co-Op, Clever Hiker