Hong Kong's Great Outdoors
What's not to love about the great outdoors? The sun on your face, the cool breeze, fresh air, and lush greenery connect you with mother nature. You also get to refresh your body and mind. This is true especially for outdoor activities that give your whole body a workout. They can be a great alternative for people who aren't fond of gyms or better yet, can be incorporated as a substitute when going to the gym isn't an option. For instance, when visiting popular travel destinations such as Hong Kong, there are countless activities that can get your blood pumping while still providing the merriment you traveled for.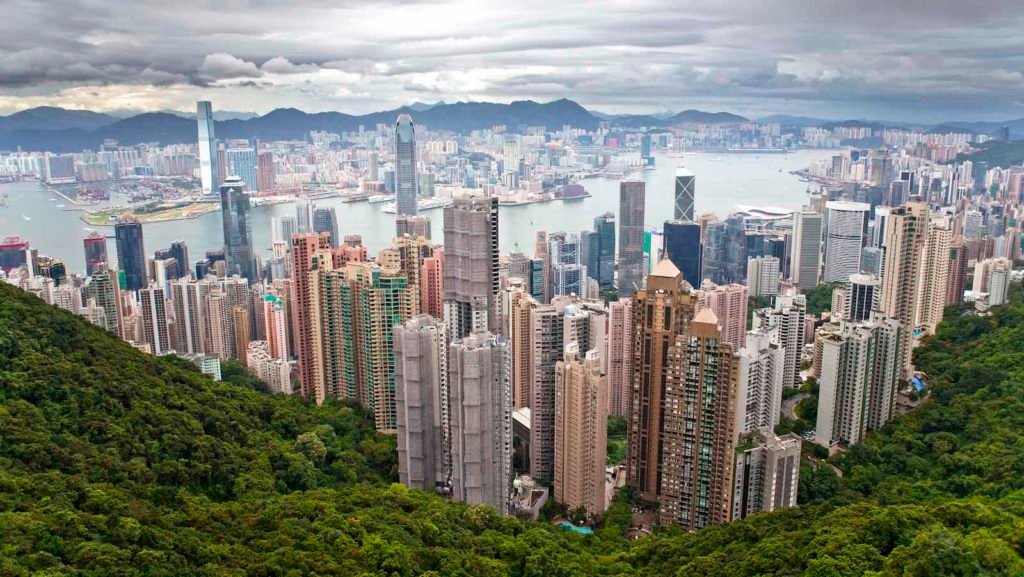 You don't have to fuss about getting to this exceptional destination full of adrenaline-inducing activities. Get a unique flight experience with exemplary services and world-class comfort from the link below.
https://www.cathaypacific.com/destinations/en_AU/flights-from-brisbane-to-hong-kong
Some of the most memorable experiences you can have in Hong Kong require you to be a little rough on the edges. There definitely isn't a shortage of them either. Here is a list of some of these spine-chilling adventures for you to check out in this great Asian destination.
Explore the waters of Sai Kung
Picture a serene morning at the coast; the water is still and clear, the breeze graces your body with cool air and the view is breathtaking. Now imagine you and your friends or family kayaking through these waters, discovering uncharted islands in the archipelago near Hong Kong's coast. This doesn't have to be just a fantasy; exploring the rich waters of Sai Kung is a thrilling adventure that awaits you. What's more, this is the perfect place to get your debut into kayaking if you're only a beginner. Visit this gripping site between April and October when the water is at its calmest to fully experience this mind-blowing experience.
Pump some adrenaline in Tung Lung Chau
With everything from rock climbing and zip lining sessions to family-friendly outings, this rugged island has something to offer everyone. Take a ferry to Tung Lung Chau for some of the best sweaty outdoor adventures in Hong Kong. Do you have a fear of heights? You can conquer it by hurling yourself from heights of over 30 meters on a zip line. This chilling experience may be rather short on the 40-meter line but the adrenaline rush you get from it will last significantly longer. Moreover, you get stunning vistas of the island and coast from these great heights. For rock-climbing enthusiasts, the eastern escarpments of this unique island provide plenty of climbing lines in an amazing setting.
Tame the trails of Dragon's Back
Hiking is one of the easiest outdoor activities to do since it simply entails navigating through a gradient trail. This provides a great exercise and since most trails are ascending, your reward at the end is usually an amazing view. Hong Kong is definitely not short of these trails. Dragon's back is arguably one of the most popular of them. Hailed by Time Magazine as Asia's best urban hike, this 10-kilometer trail is a must-try when you visit Hong Kong. Its decent ends at Tai Long Wan, which translates to Big Wave Beach. Here, you can culminate your expedition with a swim or even rent out a boat or surfboard. You can also bask in the afternoon sun and enjoy a cold beverage as a reward for conquering the dragon-like trail.
Conquer exciting city and mountain bike trails
Cycling is one of the most effective types of workout there is. Hong Kong offers some amazing bike and mountain trails to explore. One of the most popular ones is the Tolo Harbor Cycle. Get to explore Hong Kong's largest natural harbor and take in its relaxing vibe as you work out your body with a gentle cycle. Given its close proximity to the water, the journey on this trail is full of breath-taking sceneries that make it all the more exhilarating. Another amazing trail to explore is found on Lantau Island. The place has a myriad of exciting trails to choose from but one that stands out is the one from Mui Wo. You'll peddle along coastlines and mountain ranges with scenic views. Stopping occasionally to take in the serene environments will give you a new appreciation to nature while keeping you fit.
Enjoying the outdoors is among the best ways to tour Hong Kong. You're promised to have a great time as you keep healthy and fit.