6 Dos & Don'ts for Car Camping Beginners
When you're eager to sleep under the stars but you're not quite ready to lug all your belongings on your back, car camping is the way to go.
Rather than hiking in to the spot where you can set up your tent, car camping involves driving directly into your campsite.
Since it's not necessary to painstakingly measure the size and weight of gear and supplies, car camping is ideal for camping novices, families, or anyone who doesn't have the time or desire to plan every last detail for a weekend in the wilderness.
Still, car camping does come with its own set of dos and don'ts, so take a look at the following tips to ensure the best experience.
Do Plan Ahead.
Many popular campsites are often booked out months in advance, so if your heart's set on camping at a specific park or location, be sure to do your homework on how early you need to make a reservation.
For example, many of Yellowstone's reservable campgrounds book up for the summer months before January is over. If your dream park is already filled during your target dates, do consider the first-come, first-serve campsites, but resist just showing up and call the park first to see what the likelihood of snagging one of those spots might be and what's the best way to do so (You can also inquire if there have been any campsite cancellations).
Once you've determined your destination, find out what, if any, amenities might be available on site. Are there flush toilets? Showers? Laundry facilities? Grills? Is there a store nearby? If you're planning to use the showers and laundry, bring flip flops and make sure to bring a roll of quarters in case the campsite doesn't have a working change machine. Also, be sure to check the weather before you leave home, so you can plan accordingly.
Do Pack Smart.
One of the best parts of car camping is the ability to bring not just what you need, but what you want as well. Go ahead and pack creature comforts that will make your trip more enjoyable, like extra pillows, blankets, and a cooler.
Make sure you pack enough food, water, water purification tablets and layers of clothing (when in doubt, bring extra). Nights and early mornings are often cooler than you expect. Double check your tent and supplies before you go. You don't want to arrive at the campsite and find out your tent's broken or your flashlight's out of batteries.
Do Stay Organized.
As tempting as it might be, don't just throw items in the car with the mentality that you'll sort it out when you get to camp.
Even if you stay at a more modern campground, if you arrive after dark, you'll still need to set up by headlamp or flashlight, which can be a tricky endeavor, especially if you've never done it before.
Keep like items together in bags or bins. Also, when packing up the car, make sure you put what you'll need first at the campsite in last so there's no need to dig.
Don't Be a Jerk.
Tents are thin, and sound travels easily from site to site. (If you're a light sleeper, you might want to pack some earplugs and an eyemask just in case).
Be respectful of your neighbors, and observe the rules of your campground, including any quiet hours. Always clean up after yourself, and don't forget to bring some extra bags for trash or any dirty or wet clothes or shoes.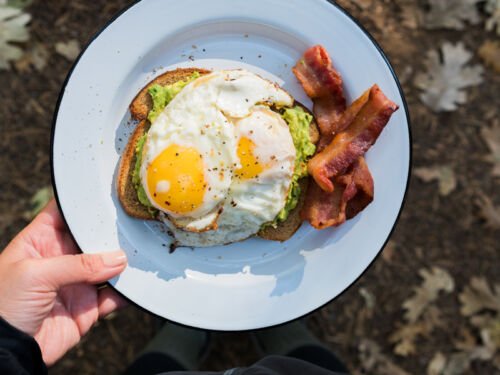 Don't Forget You're in the Wild.
If you're car camping, you're not quite in the backcountry, but it's still important to be mindful of your surroundings and any inherent risks. Pack a solid first aid kit, and pay attention to any weather or fire advisories.
Also, if you're camping in bear country (which includes a good portion of the western United States), you'll want to take precautions for food storage by having supplies such as a bear canister in tow.
Observing wildlife is certainly a perk of spending time in nature, but that doesn't mean you should share your food or tent with any critters, large or small.